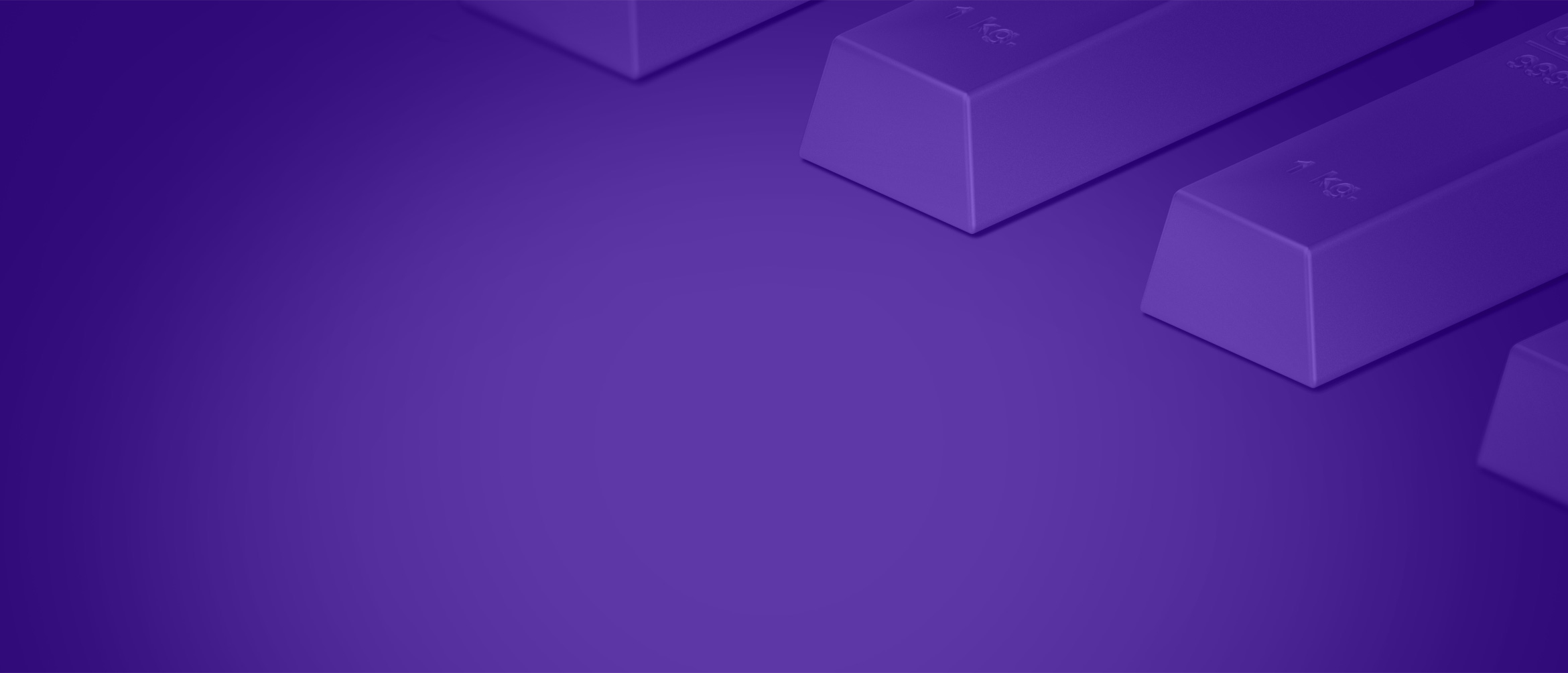 Increase your assets under management and potentially improve your clients' returns
Solutions for Financial Advisors
Inflation impacts your clients' long-term wealth as interest rates on both cash instruments and bonds remain below the rate of inflation. With few smart alternatives to cash, your clients are looking for a long-term store of value outside of the financial system that acts as an inflation hedge.
Gilded offers a new solution, enabling your clients to shift their cash allocation to gold and to enjoy the portfolio diversification benefits as well as the functionality and liquidity of cash.
Owning Gold on Gilded
An innovative solution that benefits your clients and your firm
Owning gold on Gilded gives your clients access to ethically sourced gold that can act as a hedge against inflation, geopolitical events and macroeconomic uncertainty. But the benefits don't stop there. By shifting your clients' allocation of cash to gold on the Gilded platform, your assets under management can also increase. By making gold digital, Gilded enables your clients to utilize it more than ever before.

Borrow against their
gold holdings

Pledge their gold as collateral

May incorporate their gold into tax strategies
Gilded Gold
See How
It Works
Our Guide
The Financial Advisor's Guide to Gold in Portfolio Allocation
You've decided to advise your clients that gold is a strong vehicle to help them meet their investment objectives. Popular gold ETFs offer an accessible choice, but is this the best way for your clients to own gold?

Fee Structure
Our fee structure is competitive to similar physical and financial gold products such as bars, coins, ETFs and mutual funds. As fees vary by specific customer needs, ask us when you open an account.
Meet the Team Behind Gilded
We've applied our decades of experience in the gold, precious metals and commodity markets to simplify the complexity of owning institutional-quality gold and utilize new technology to make gold digital, mobile and usable.
Comparisons
How Gilded compares to other investment choices
Ownership Structure
Title to Gold
Fully Insured
Free of Counterparty Risk
Insulated from Financial System Risk
Privacy
Bar#, Certificate of Authenticity
Protected from Reduction in Gold Holdings Due to Fees
Ability to Choose Vault
Gilded Gold
Outright Title
Gold ETF
Grantor Trust
Gold Funds
Securities
Gold Futures
Futures
Gold Stocks
Securities
Source: Gilded Analytics
Find out how to partner with Gilded.