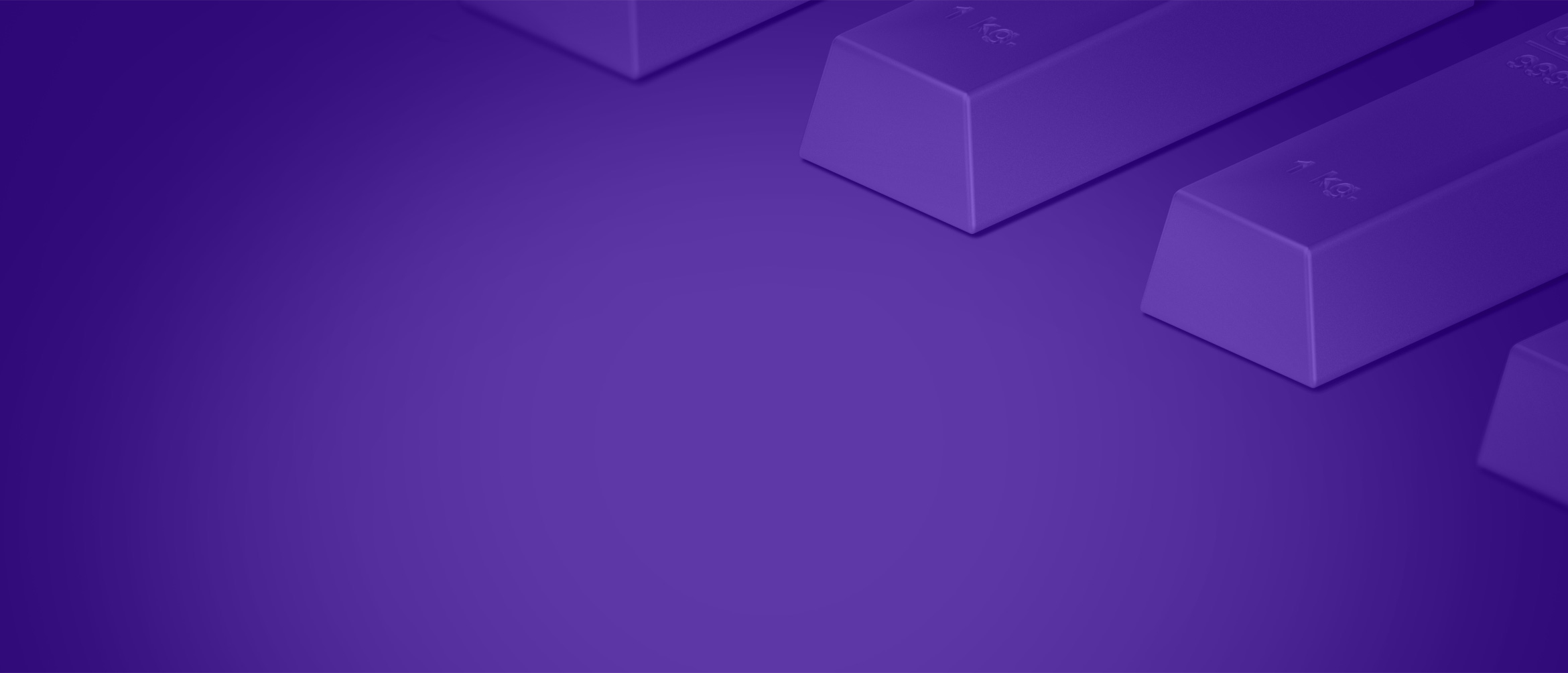 Impact your cash holdings and improve your returns with gold
Solutions for Family Offices
Inflation is no longer transitory and has the potential to continue to surprise markets on the upside. With few smart alternatives to fiat currency, your clients are looking for a bankruptcy remote, long-term store of value outside of the financial system.
Gilded offers a new solution, enabling your clients to shift their cash allocation to gold and to enjoy the portfolio diversification benefits as well as the functionality and liquidity of cash.
Owning Gold on Gilded
An innovative solution for your Clients
Owning gold on Gilded gives your clients access to ethically sourced gold that can act as a hedge against inflation, geopolitical events and macroeconomic uncertainty, but the benefits don't stop there. By making gold digital, Gilded enables your clients to:

Borrow against their
gold holdings

Pledge their gold as collateral

May incorporate their gold into tax strategies
Comparisons
How Gilded compares to other investment choices
Ownership Structure
Title to Gold
Fully Insured
Free of Counterparty Risk
Insulated from Financial System Risk
Privacy
Bar#, Certificate of Authenticity
Protected from Reduction in Gold Holdings Due to Fees
Ability to Choose Vault
Gilded Gold
Outright Title
Gold ETF
Grantor Trust
Gold Funds
Securities
Gold Futures
Futures
Gold Stocks
Securities
Source: Gilded Analytics

Fee Structure
Our fee structure is competitive to similar physical and financial gold products such as bars, coins, ETFs and mutual funds. As fees vary by specific customer needs, ask us when you open an account.
Meet the Team Behind Gilded
We've applied our decades of experience in the gold, precious metals and commodity markets to simplify the complexity of owning institutional-quality gold and utilize new technology to make gold digital, mobile and usable.
Find out how Gilded can work for you